Gray May Day Out May 1! 
Single Available Now
01     Gray May Day  
02     Sweet Penny Face  
03     Tam Lin  
04     Occasional Summer  
05     Taste of Honey  
06     Far'way Train  
07     She Run Away  
08     When We Were Kings  
09     I'm on the Verge
↓    More about Gray May Day  ↓
Greetings, friends, fans, comrades! We are excited to announce that Gray May Day— an album we've been working on for a shockingly long time— is out now as of May 1st. Available only Bandcamp where you can also download the free single. 
We recorded the bones of Gray May Day in a rainy forest near Seattle with our dream band: the virtuosic Clipper Anderson on bass and the incredible Mark Ivester on drums, plus studio veteran David Lange at the board. We'd just played Seattle's Earshot Jazz Fest with Clipper the day before and were still buzzing. The dedication of Clipper and Mark was deeply humbling— I remember once gushing over something Clipper played only to be told (rather sharply!) that no, no, it wasn't right, not yet. No hired guns on this album—here is the work of passionate people.  
In the middle of another tour, we went to Tiny Door Studio in Nashville for further recording. There our great friend Patrick Sansone lent his fabulous ears, mad mixing skills, and tremendously sensitive midwifery to the album. I relearned what a precious thing it is to have someone you know and trust in the studio— suddenly you can stop trying so hard and just do your thing, knowing that anything worth capturing will be captured, and not lost among so many minutes.
After further production with Patrick, Gray May Day went off to Nomatic Studio in Asheville, NC, where Michael Hynes mastered it with the same bold subtlety— not a contradiction, I promise— of his work on our Ocean of Birds. You expect professional work from professionals, but it's a rare thing to hand your work to someone who actually gets it. Working with Patrick and Michael was pure grace.
When COVID came and kiboshed all our touring, we put off a full-blown release and instead launched a membership-sponsored weekly livestream, which we call The Dreamtime (still running!). In gratitude to our members, we sent out a private members-only album featuring tracks from Gray May Day. Members, you are so much a part of this album; thank you for being together with us through all the craziness. (We'll be sending you a download code for the full album in a few weeks, plus two member-only bonus tracks.)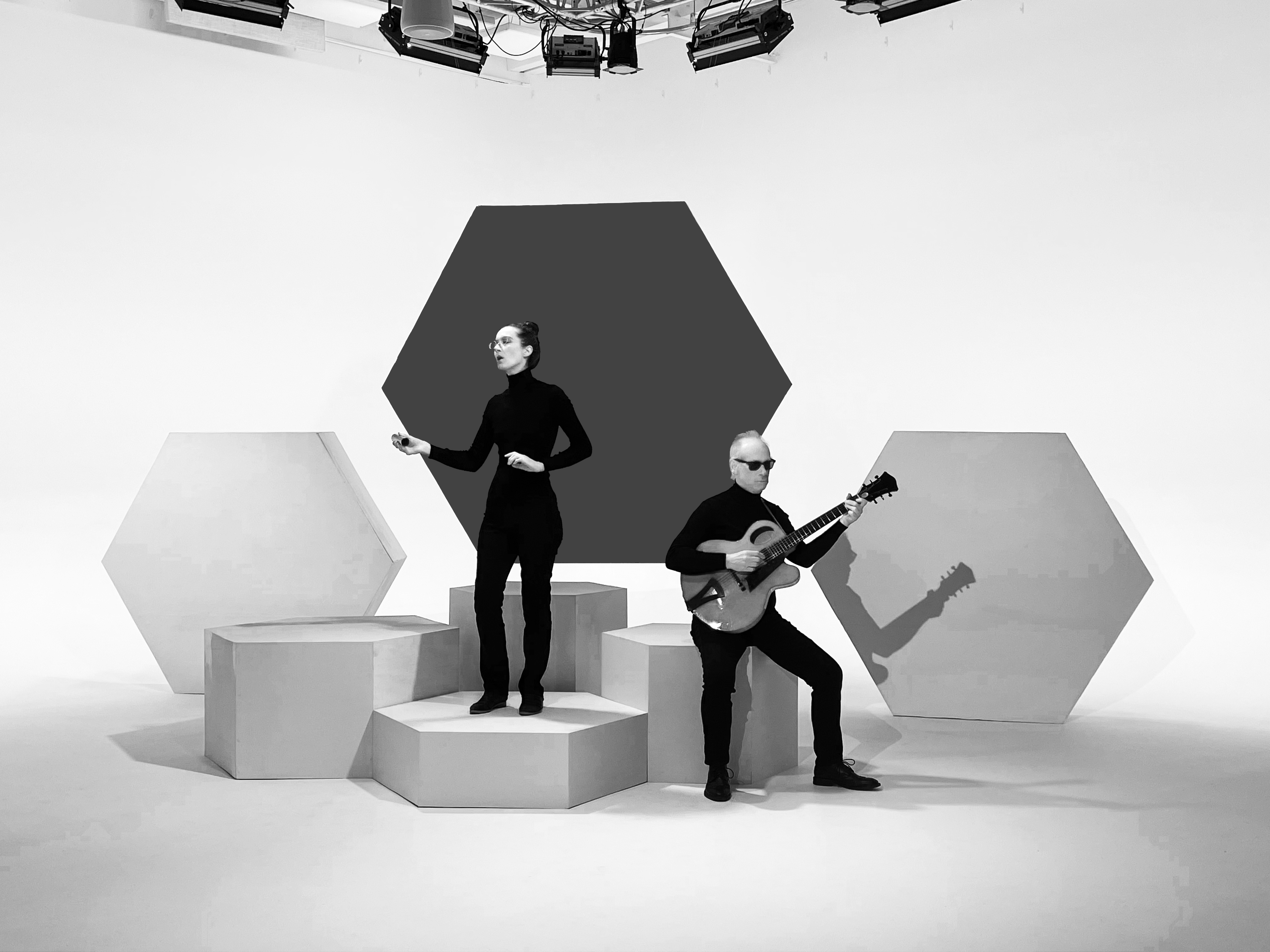 As we sluggishly emerged from the pandemic, it was a phone call from Patrick that got Gray May Day rolling again. He wanted us to meet someone. Fresh from our first post-COVID tour, we stepped off a plane in Nashville and into the "televisionary multiverse" that is Rachel Lichtman. She and Patrick had a vision for the title track, "Gray May Day," and we spent a day with them in a beautiful white cavern of a soundstage, bringing it home— more soon about that experience, and all the wonderful people who were involved, but let us just say now that Rachel is an incredible powerhouse/artist/visionary who we feel prodigiously privileged to know, let alone work with. The "Gray May Day" music video will premiere this spring on Rachel's television show, Plastic Fantastic on Programme 4. Rachel gave us some left over footage to play with, so if you poke around our website (look between the lines) you'll get a tease of what's in store.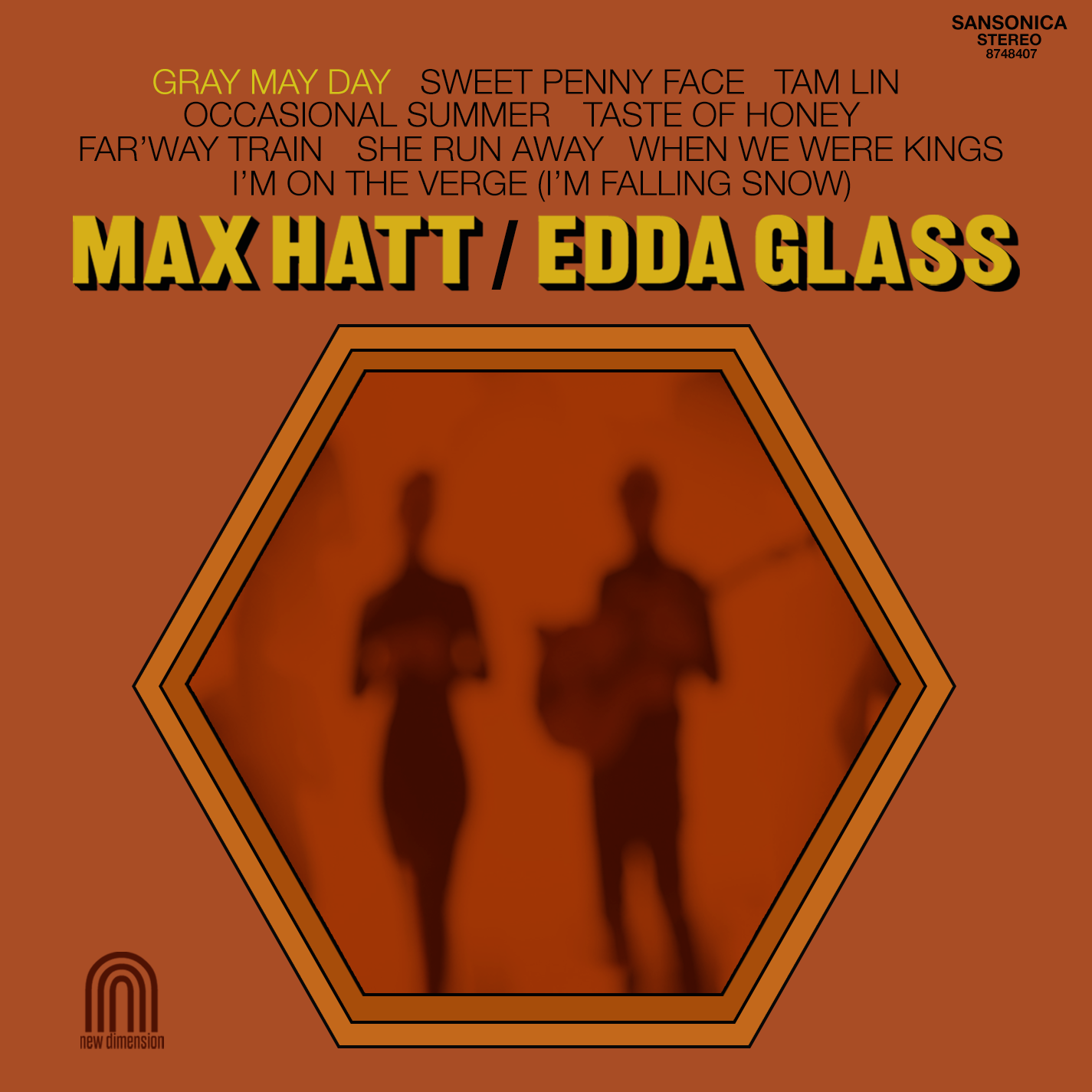 To top it off, Rachel designed the album cover for Gray May Day, which we're crazy about. It reminds me of an old paper back philosophy text book I once appropriated from a dusty basement— something not styled or marketed for my generation, and therefore a private discovery that was mine alone. The artwork also recalls to me a piece of amber I had, which did not have a fly in it— I used to search it, holding it up to the light, living there in the honied facets for a while. 
We hope Gray May Day will make such a world for anyone who searches with their ears, for anyone who has been hanging with us in the Dreamtime.
THANK YOU ALL — AND THANKS FOR WAITING!
xo,
Edda    
Max
PRESS
"Beautiful… #Chills"  
— Ann Powers, NPR Music 
"Unique voices and rare musicians"  
—Eric Funk, PBS 
"Decidedly different."  
— PopMatters
"A unique sound." 
— Larry Groce, NPR Mountain Stage
"Like hand-printed photographs that speak and sway, the material is hypnotic…"  
— Lizz Wright
"Exquisite, evocative music." 
— John Platt of WFUV
"Subtly poignant, elegantly funky, and haunting without trying to be." 
— Nels Cline, Wilco
"Ocean of Birds captures a moment in time and releases it in one lovely breath." 
— That Mag
"Mesmerizing… cinematic folk-jazz" 
— ASCAP's Playback Magazine at Sundance Film Festival
"True elegance." 
— Daytrotter
"...an incomparable spook. "  
— Nicole Atkins, Nashville Scene 
"Their lyrics/ instrumentals encapsulate the confusing sentiment of feeling both lost and found, all at once." 
— New York Theatre Guide
"Music that creates a sense of vastness within its quiet." 
— Yes Weekly, John Adamian